| | |
| --- | --- |
| | Rob picked up 3x ABIA awards in 2020 with podium places for Ceremony Music, Live Band, and WINNER of Best Entertainment agent in the Bridal Industry |
If you are looking for the one entertainer that can bring you everything you could possibly need to make your event a hit, you've found him!
Aside from being the founder of Rocket Entertainment, Rob is a guitarist, singer, songwriter, DJ, Drummer, photographer videographer and more!
.
Performing since childhood, you can feel safe in the knowledge that your event has had hundreds of thousands of hours of preparation, rehearsal and experience behind it, and while Rob is most frequently the guitar/vocalist/DJ, he also regularly performs with a number of musicians as drummer, bassist too in other acts outside his own, and you will see him feature in wedding & party duos and bands "Rie Rocket", "Londyn Rocket", "May Rocket", and Ragtime novelty act "Swing Time".

Rob is available for solo Guitar/vocal acoustic performances, and as a function and event DJ / MC and lighting / FX specialist, as well as duo, trio and full band shows.

During Covid-19 restrictions, Rocket Rob has also been performing as DJ Distancing and the Pandemic Pushbike, an act which is broke the news and internet in Australia, going driveway to driveway to throw street parties as the only legal entertainment solution operating in the country during the 2020 pandemic!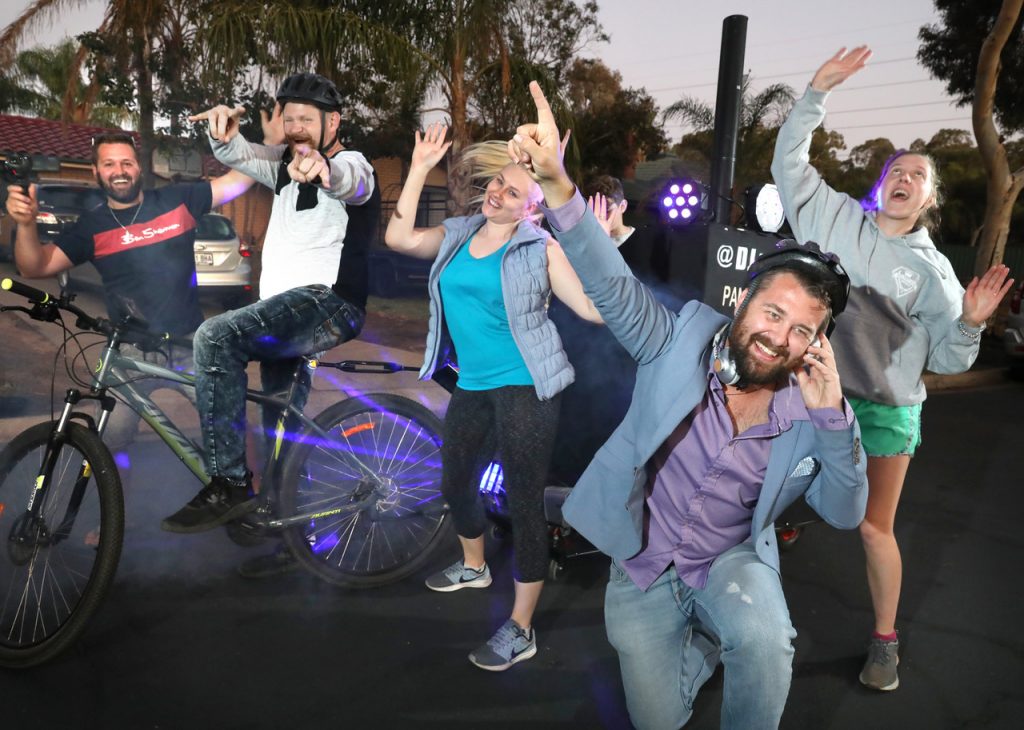 Despite performing acoustically, Rob integrates an abundance of modern technology into even the simplest of acoustic shows, known as a bit of a gadget wizz. Utilization of live looping , creative use of percussive sections of his guitar, and dedicated equipment, allow a bigger band sound from one or two performers when needed. Rob pushes those boundaries of what is possible though, with customized and embedded tech in his guitar, the use of smart pickups and selective pitch changers give the audience the perception of a bass player on stage, an electric guitar built into his acoustic gives his shows a very wide range of sounds that you wouldn't ordinarily expect from an acoustic artist, wireless everything allows for audience roaming and participation, which all helps create the one thing you are hiring for – more entertainment.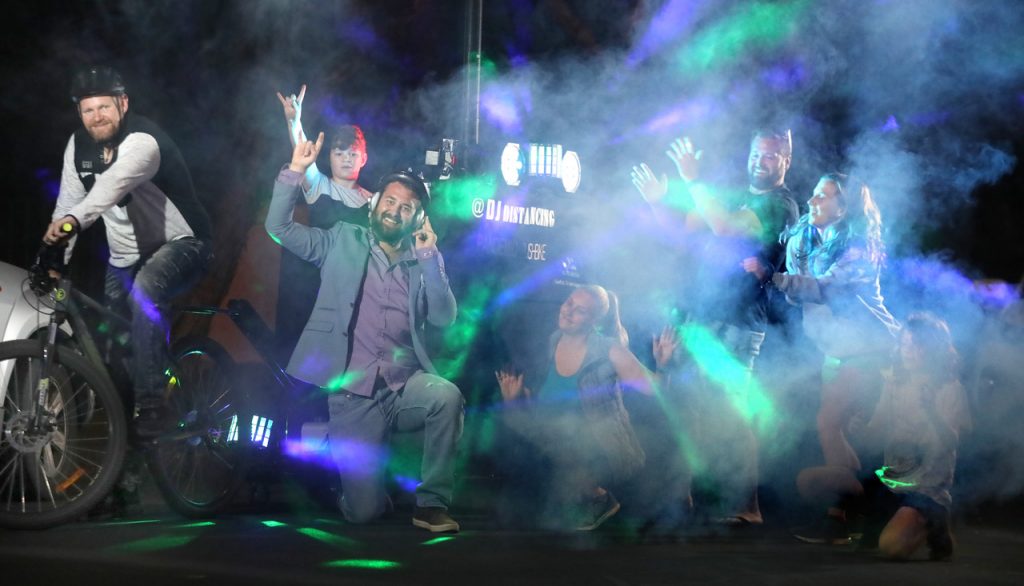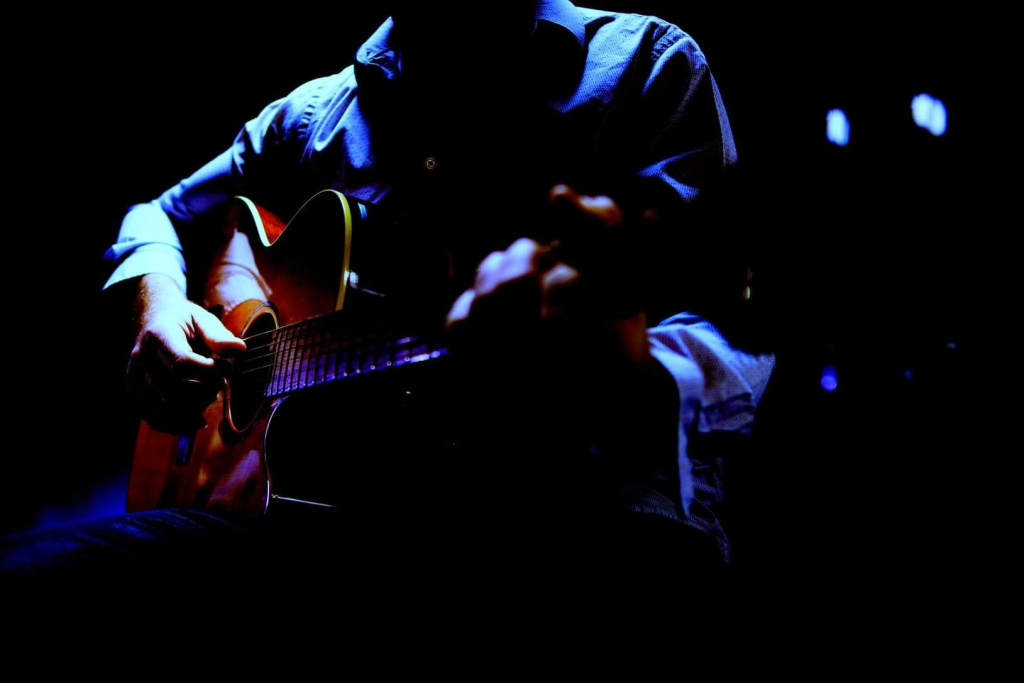 When Rob is in DJ mode, then there is an abundance of features available, offering a full service audio visual experience. Dance floor lighting, Fireworks, Confetti Cannons, & Dancing on a cloud with Dry ice machines are just the beginning.
Rob programs customized laser shows and animations, his house can bee seen from mars and the rehearsed light shows often attract much attention and excitement for the kids throughout the neighborhood
Rob uses only the best sound and lighting equipment, Brings backups of everything to every show, a typical wedding involves 2x Laptops and 3x ipads just as an example of the level of redundancy provided, with spare everything ready to go at a moments notice. So much equipment is at arms reach to make sure your event runs smoothly, that watching a load in or out, you would almost be as entertained watching the struggle of fitting it all into one vehicle!
Rob's real value however, comes from his performance under pressure, ability to quickly problem solve, trouble shoot, and put together emergency plans on the fly. Things that normally take clients weeks of planing, like arranging wedding cakes, booking photographers and videographers, or even clothing adjustments is where Rob is the man to have around all while keeping the show rolling. state wide power outages, broken venue fixtures, wedding cakes being dropped, and client or suppliers cars that wont start, are some examples of robs solved issues of the past, and he prides himself as a "can do" provider of timely fixes- there's not many things that will stump him, you are in very safe hands
Reliability is possibly the only thing that trumps Robs creative ingenuity, and you absolutely know that weather you book 3 years out, or for a last minute emergency beginning in 10mins, his car is always packed to go, and he never misses a show – not even the pandemic stopped his party, and with an extensive network of artists and suppliers at his fingertips, Rob will always have a contingency for you in place for reassurance. The age old adage of "the show must go on" is a motto he lives by, and you can find absolute assurance of this all throughout the booking process.